DO THESE STATEMENTS SOUND FAMILIAR?
I am only able to reach my data collection partner during business hours.
I need increased flexibility to adjust projects while they are fielding.
I want to use more research methods to get better quality but my current data collection partner is limited to only one or two methods.
I would like to feel more confidence in the data I receive from my data collection partner.
I am looking for more confidence in the quality of interviewers from our data collection partner.
I need online surveys that are highly customizable.
I am not receiving useful project updates preventing me from making informed decisions.
I often find myself paying more dollars to account for mismanaged quotas.
I want to work with a partner that has decades of experience working with data and research professionals.
PROMARK HAS SOLUTIONS FOR YOU!

THE PROMARK DIFFERENCE
Promark's five-star service!
Research professionals may wonder if they are using the best survey research partners to field their projects. Having provided data collection and tabulation services to organizations of all sizes for over 25 years, we understand the unique challenges you face as a researcher. With PROMARK, you enjoy the confidence of knowing you are working with an experienced, flexible, and responsive partner. We deliver high-quality data and top-notch customer service from our call centers based in the U.S. We designed The PROMARK Difference to ensure you get the most accurate data on time, which makes YOU look good and your clients happy.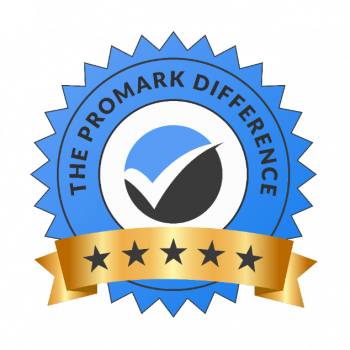 PROMARK OFFERS OVER 125 YEARS OF INDUSTRY EXPERIENCE

PROMARK PROVIDES RELIABLE, ACCURATE DATA -- FAST

PROMARK DELIVERS SUPERB QUALITY

PROMARK IS PROFESSIONAL AND COMMITTED TO HIGH INTEGRITY

PROMARK IS FLEXIBLE AND RESPONSIVE (EVEN AFTER HOURS)
LISTEN TO WHAT OTHERS ARE SAYING ABOUT US
Promark delivers accurate data in a timely manner. We have trusted Promark for close to (if not over) two decades and they continue to be one of our most preferred phone centers to work with.
Dave - a long-time, satisfied client
Knowing I had a survey fielding with you all gave me confidence that the survey would be of quality and I felt like I could trust the data, which eliminated headaches that were experienced when using some other phone centers. This contributed to my success because I wouldn't get as many emails from my partners asking why the data on a particular survey was coming in weird.
Chris - a pleased client
Just finished up the presentation. This might be the best feedback I have ever gotten from a client. They were seriously in love with the effort from everyone involved and the product. I know an awful lot went into data processing on this and I am greatly appreciative. Thanks to team Promark for hitting a home run on this project.
John - a satisfied client
When they need the A-Team, they ask for it and Promark delivers. Having well-spoken call centers reflects positively on more affluent clients like banks or schools.
Matt G. - a happy client
I know I can trust Promark to do things the right way and according to my wishes.
Matt J. - a long-term satisfied client
Promark has always delivered a quality product on time and is very responsive to my emails.
Kent - a content client
WE ARE HERE TO HELP YOU!
Our proven process will guide you to excellent results!
EXPLORE
Get an overview of the research process and learn how Promark can provide you accurate, reliable data -- FAST!
COLLABORATE
Together we'll review your project needs and expectations and tailor our services to achieve your objectives.
EXECUTE
We prepare and field the project, gather the data and tabulate the results.
DELIVER
We deliver results you can trust.
WANT TO KNOW HOW PROMARK CAN HELP YOU?
Fill out the form below and we will contact you to explore your needs.