Current Employment Opportunities At Promark Research
Available Position: Telephone Interviewer (Part-time)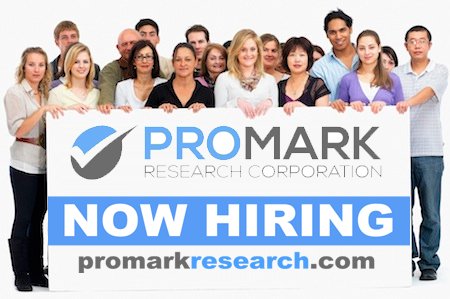 If you're interested in earning extra cash, becoming a Telephone Interviewer at Promark Research may be the perfect fit for you. We are looking for articulate individuals who:
are highly motivated to achieve production goals

able to read with a clear and professional voice; and

are reliable with their scheduling commitments.
NO SELLING INVOLVED! 
Great Part-Time employment for High School and College Students, 2nd Income, Retirees, etc.
No Experience Necessary
Would you like to join our team?